Competition: Do you have the UK's sleepiest dog?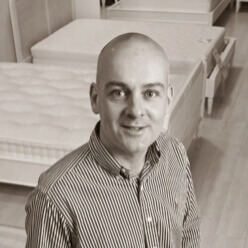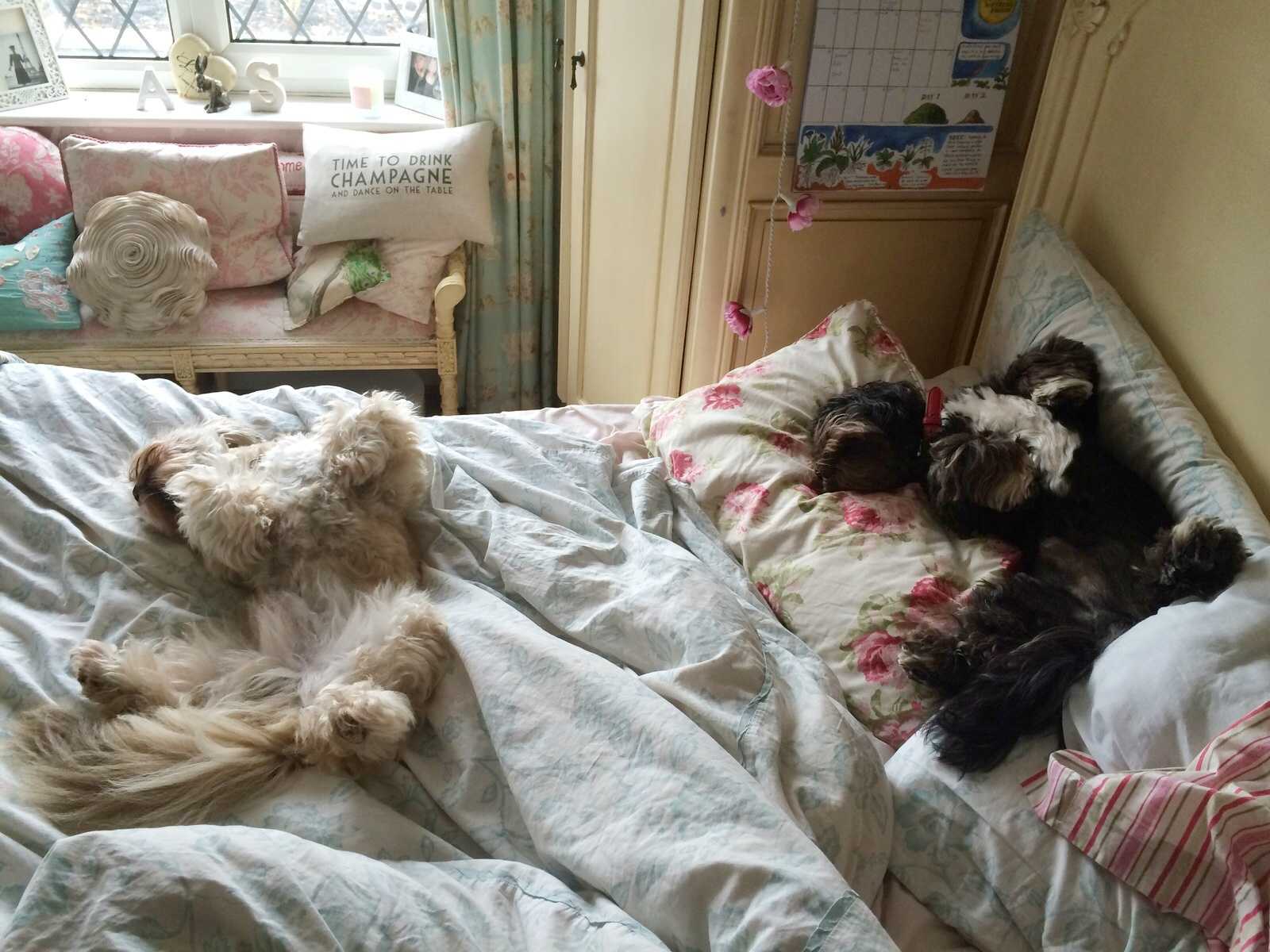 With their ever-wagging tails and non-stop love, it's not hard for our favourite furry friends to brighten our days and melt our hearts. But this is especially true when they've sneakily joined us in bed for a cuddle and snooze session!
To celebrate National Pet Wellness month this October, we here at Time4Sleep are launching a competition to find Britain's sleepiest pup taking a nap in their owners' bed. Think funky positions, heavy heads and huge yawns - as long as they're sleepy (and cute), they're in!
Think your little bundle of fur has what it takes? To be in with the chance to win a Time4Sleep bed worth up to £400, simply fill out the form below and upload a snap of your sleepy pooch snuggling beside you in bed with a brief explanation of the story behind the picture.
And if you're feeling extra generous, you can even treat your furry friend to their own luxury dog bed!
Sharing expert insight into why dogs feel comforted by a nap with their owners, dog behaviourist Steven Havers at Havers Dog Behaviour says:
"Dogs naturally live in family groups and as such feel safer and more secure with members of their family, whether that be a dog or human family. They need company and companionship to be at their most relaxed so like to sleep near to or on their humans for these reasons and to be at peak relaxation."
However, it's important to consider that sleeping beside you long term will impact yours and your pooches sleep cycle as Steven advises:
"It's virtually impossible to sustain this contact all day and all night with your dog so they will need to learn to be independent of the contact whilst still feeling safe and secure.
"The easiest way to encourage independence is to have more than one dog that can act as a member of the family, besides spending time with you as the owner. However, crate training is also a straightforward way to teach separation from a young age."
Image: Rocky, Wire-Haired Dachshund, age 6
4 expert tips for transitioning your dog to independent sleep
1. Make separation normal
"The most common cause I find for separation anxiety is when owners spend too much time with their new dog as this sets an unsustainable expectation that you are there all the time.
"Changing this routine requires self-control and discipline and is difficult but you will reap the rewards very quickly with an undisturbed night's sleep."
2. Create a bedtime routine
"In many ways, puppies are like children, they like a nice, quiet and relaxing approach to bedtime. A warm bed and cosy blankets are great soothers to aid a good night's sleep but be sure to avoid overstimulation before sleep time.
"This means avoiding play with your puppy in the hour before bedtime and ensuring that they have been to the toilet."
3. Introduce a crate or play pen
"To make the crate feel like a safe and comforting space for your dog I would recommend looking into blankets with a heartbeat and heat source to mimic the presence of another dog to comfort a lonely pooch that needs help to settle.
"Having an area where they can go and relax is key as they will need time out from all the action as much as you so make sure this space for them is introduced as soon as possible."
4. Start their sleep routine in your presence
"Start with the crate in your room so that your dog can hear your breathing and snoring and to make sure that they still feel comforted despite a change in their sleep space.
"Once this routine has been established you can gradually move the crate out on to the landing or to another area of the home."

Terms and conditions
The promoter is Time4Sleep whose registered office is at Unit G2, Unit, Lowfields Business Park, Lacy Way, Elland HX5 9DB
The competition is open to residents of the United Kingdom aged 18 years or over except employees of Time4Sleep and their close relatives and anyone otherwise connected with the organisation.
There is no entry fee and no purchase necessary to enter this competition.
By entering this competition, an entrant is indicating his/her agreement to be bound by these terms and conditions.
The route to entry for the competition and details of how to enter are listed above
Only one entry will be accepted per person. Multiple entries from the same person will be disqualified.
The photo needs to be owned by the entrant, or if the photo is not theirs, they must have permission to enter it from the owner of the photo/dog.
The closing date for entry will be 11 pm, 21st October 2022. After this date, no further entries to the competition will be permitted.
No responsibility can be accepted for entries not received for whatever reason.
The rules of the competition and how to enter are as follows:
Submit a photo of your sleepy dog including a short description, along with your name, location and the name of your dog via the Time4Sleep website.
The promoter reserves the right to cancel or amend the competition and these terms and conditions without notice. Any changes to the competition will be notified to entrants as soon as possible by the promoter.
The prize is as follows:
A Time4Sleep bed worth up to £400.
The prize is as stated, and no cash or other alternatives will be offered. The prize is not transferable. Prizes are subject to availability and we reserve the right to substitute any prize with another of equivalent value, without giving notice.
The best image entered will be deemed the winner, as decided by the Promoter.
The winner will be notified by email within 14 days of the closing date. If the winner cannot be contacted or does not claim the prize within 14 days of notification, we reserve the right to withdraw the prize from the winner and pick a replacement winner.
The promoter will notify the winner when and how the prize can be redeemed.
The promoter's decision in respect of all matters to do with the competition will be final and no correspondence will be entered into.
The competition and these terms and conditions will be governed by English law and any disputes will be subject to the exclusive jurisdiction of the courts of England.
By entering you agree to the use of your name in any publicity material, as well as your entry (photo and description). Any personal data relating to the winner or any other entrants will be used solely in accordance with current [UK] data protection legislation and will not be disclosed to a third party without the entrant's prior consent.
Entry into the competition will be deemed as acceptance of these terms and conditions.