An updated version of the popular MotionX-Sleep App, which monitors sleeping patterns to calculate the best time for users to get out of their
double beds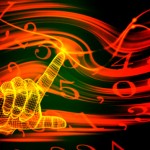 , was launched on April 19
th
. The app is available for the iPhone and iPod touch, and is promoted as a next-generation health and fitness tool. It uses motion sensors to track users' activity and even suggests the best time to exercise for a good night's sleep. The new MotionX-Sleep by Fullpower-MotionX differs from the original app in five ways:
Setting the Smart Sleep Cycle Alarm is now quick and simple, thanks to the new intuitive Alarm Clock Interface.
The new audible placement test optimizes the placement of users' iPod touch or iPhone.
Users can now view their sleep history - including statistics and graphs - in either in one, seven or 30-day summaries with the new Sleep History Visualisation tool.
The updated version is more accurate, and can even take mattress type into account when tracking users' sleep.
The new version allows users to share their results by posting their sleep information on social networking sites Facebook and Twitter.
MotionX-Sleep is available for £0.69, but only for a limited time. Founder and CEO of Fullpower-MotionX Philippe Kahn said: "Feedback from customers and continual innovation have been the keys to our success as an iOS developer. With the latest version of MotionX-Sleep, we've added five great new features to help users sleep better, wake up refreshed and be more active."