How to Assemble an Ottoman Bed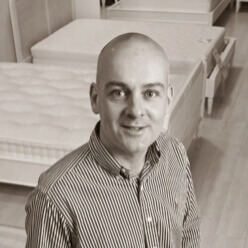 You've made a brilliant life choice and bought an ottoman bed. Congrats! Years of space-saving storage room and ultimate comfort lie before you.
But now everything's been delivered, how on earth do you put it all together? Fear not! We've done the hard work for you. Simply follow our foolproof step-by-step guide on how to build ottoman beds and you'll be storing and snoring in no time at all.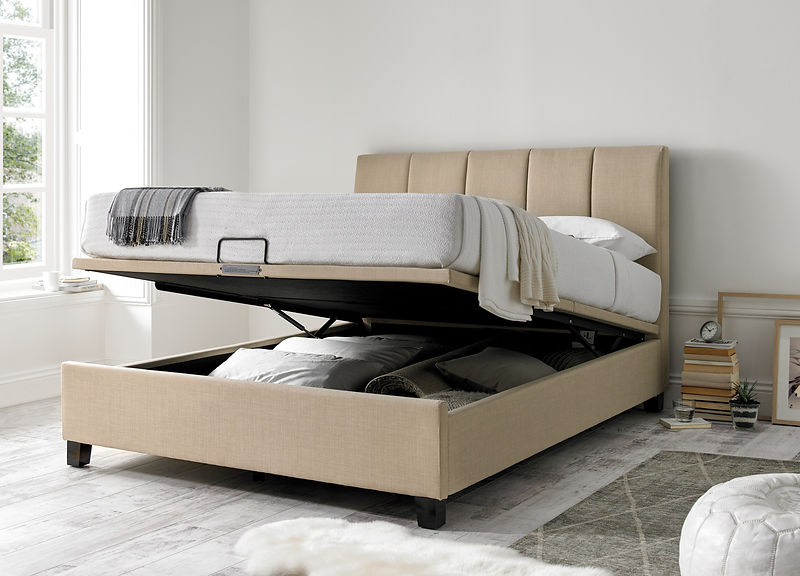 How to assemble an ottoman bed in 10 easy steps
It's time to set up shop! Make sure you assemble your ottoman bed in the room it's intended for and take the time to carefully unpack everything from the box. Familiarise yourself with all the parts required, cross-checking between your handy instruction manual and the accessories inside the box to ensure you have everything you need. Once you know what's what, let's get building.
What will you need?
Remember: The precise method of assembly may vary according to the model of the bed, so always follow the instructions provided with the bed you choose. It's also easier to assemble an ottoman bed with two people, so try to get some assistance if possible.
Prepare your space

Make sure you have enough room to complete the ottoman bed assembly. If you're worried about any potential damage to your flooring, lay down a protective mat or sheet on the ground ahead of the build.

Pick up your tools

Double-check you have all the tools you need. Dependent on the bed you've chosen, we will have provided you with custom-made tools such as spanners and Allen keys. Lay everything close at hand for ease.

Familiarise yourself with the instructions

Now your space and tools are prepped, make sure to read the instructions manual in full to ensure you know exactly what you'll be doing and prevent any nasty surprises along the way.

Assemble the headboard

Start by putting together your headboard if it isn't in one piece. Fix all headboard frame components with the appropriate bolts and dowels making sure everything is secure.

Put together the bed frame and attach to the headboard and footboard

Attach the side rails of the bed frame to the centre panels, securing them in place with the mini screws provided. Push all components together tightly. Once complete, fix the side rails to the headboard and footboard using the relevant bolts or hooked brackets depending on the model you are building.

Install the mechanism

Fix the ottoman bed lifting mechanism to both side rails, being careful to secure fittings tightly once all bolts are in position.

Assemble the bed base

Dependent on the size of bed you have ordered, your bed base may come in multiple parts. Whether you have two panels or four, push all bed base sections together, flat end to flat end, and secure them by fastening the bolts into the relevant metal washers and base nuts tightly with the Allen key provided.

Fix the bed base to the lifting mechanism

Attach the bed base to the right and left mechanism frames and fix bolts as appropriate but don't tighten them just yet!

Adjust the base and check all fittings are tight

Once loosely fitted, adjust the bed base as appropriate and make sure the all gaps and spacings are correct before you tighten the screws into place.

You've done it!

High five yourself, you are officially an ottoman bed building genius. All you need now is a mattress…
We have an extensive range of ottoman beds available at Time4Sleep, including double ottoman beds, king size ottoman beds and super king size ottoman beds . Most of our beds also have pdf versions of the assembly instructions available from the product pages, so you can see exactly what is required before making your bed choice. Get in touch if you need any further advice and we'd be happy to help!